The Association for the Protection of Animals and Plants «SARA» was established in 1986 by a group of people concerned about the situation of the animals on our island: animal abuse, which is not prosecuted or punished by the law, cats that reproduce uncontrollably , stray dogs (many of them wounded), animals hit by cars on the roads, the keeping of animals in inadequate conditions and systematic killing in kennels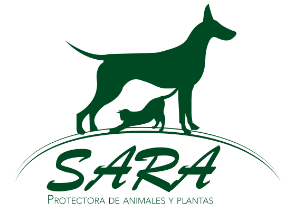 80% of our income depends on individual and corporate donations, money boxes, flea markets and membership fees.
Currently we receive subsidies from the public administration but these contributions only cover 20% of our expenses.
In 2016 we celebrated our 30th anniversary, so in order to remember some of the most important moments of our history we made this video:
Our work covers three essential points:
Management of a shelter for abandoned animals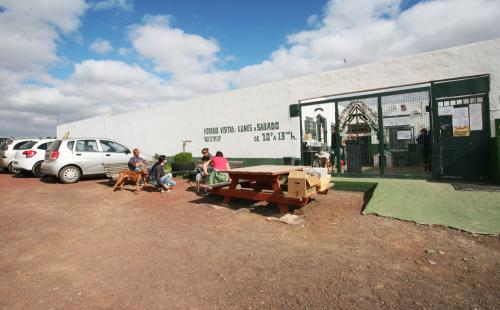 We shelter an average of 190 dogs (the ideal number would be 150 dogs) and 180 cats (the ideal number would be 120 cats), which are subject to daily veterinary control, feeding and cleaning.
Not only do our animals have this basic care, but thanks to the support of volunteers and visitors, our animals receive love, affection, walks and education to make their stay in our shelter as happy as possible while we try to find their final homes.
Our shelter is distributed in 48 cages for the dogs, plus 6 large courtyards distributed in areas by size of the dogs and age: big dog area, small dog area, puppy area.
Would you like to see our shelter?

In the section "Facilities" you will be able to know about us a little more.
For our cats we have a total of 7 cattery areas, in addition to an area for infectious animals that arrive with a contagious infection and have to be isolated from the rest. We also have a hospital area for animals that arrive injured or sick, a veterinary consultation and a reception desk for our visitors.
The team consists of several employees and a large group of volunteers.
Our goal is to find a new loving and responsible home for these abandoned animals, either on our island or outside (always under the supervision of partner associations in foreign countries).
Happily, every year, we manage to rehome 800 (500 dogs and 300 cats) which are delivered: sterilized, vaccinated and identified with their corresponding microchip.
Sterilization campaigns
We believe that sterilization is the most effective, ethical and healthy method to avoid the uncontrolled growth of the animal population, which is one of the most frequent causes of abandonment.
From Sara we cover the sterilization in different points:
All our animals at the shelter are sterilized.
Every day, we sterilize stray cats that are later returned to their colonies.
We encourage the public administration to subsidize the sterilization of animals with owners through the veterinary clinics.
Within our availability of resources, we create campaigns of sterilization of animals with owners in external veterinary clinics.
Every year more than 1,000 animals are sterilized thanks to these actions,
thus reducing the number of future abandoned animals.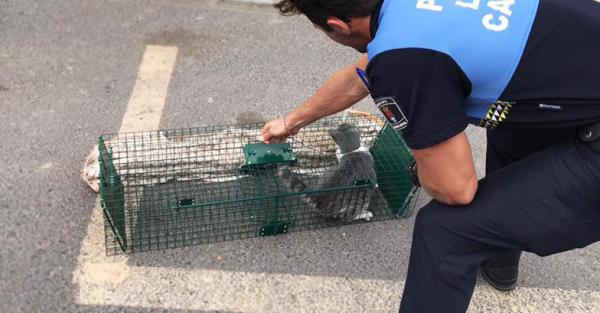 Awareness and education
Another of our pillars consists of working on the awareness of animal welfare at all levels: from the education of the youngest population at the educational centers of our island, through our program SaraEduca, to awareness and advice in all public administrations of Lanzarote.
We report cases of violation of the Animal Protection Law. As well as cases of any injustice or mistreatment of animals.
Our goal is not only to try to change the current reality of thousands of abandoned and mistreated animals, but also to fight for a future society totally responsible and sensitive to animals.